3 tags
2 tags
3 tags
3 tags
Link to Crosswalk Enforcement Campaign Press... →
In conjunction with the Ann Arbor Safe Streets and Sidewalk task force and the city's Transportation Program, the Ann Arbor Police Department is conducting a pedestrian crosswalk and safety targeted enforcement campaign at 14 crosswalks between Tuesday, Jan, 22nd and Saturday, Jan. 26th. For more information on the targeted enforcement campaign and the 14 crosswalks please refer to the...
3 tags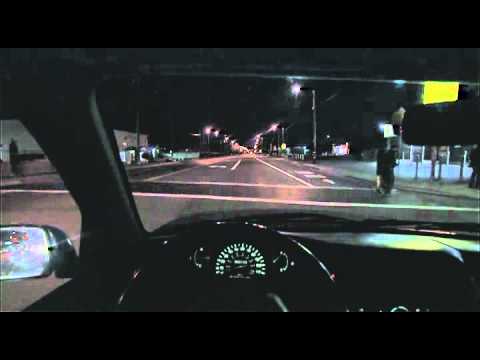 2 tags
1 tag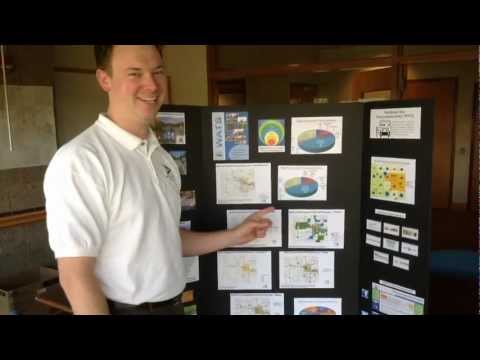 2 tags
3 tags
2 tags
1 tag
Watch
As we bike along Scio Church and Seventh, we'll answer some of the most common questions about biking in Ann Arbor.
2 tags
3 tags
When Summer Gives Way to Fall...
Now that Ann Arbor is starting to transition from summer to fall, be sure to be aware of the shortening hours of sunlight. Wearing bright, retroreflective materials on your clothes and having reflectors and lights while biking or walking can greatly increase your visibility to motorists. In the City of Ann Arbor cyclists are required to use headlights and rear reflectors after sunset. Just...
3 tags
This Thursday, find us at U of M's EarthFest
This Thursday, Sep 20th, from 10 AM to 2 PM be sure to stop by the Diag on the University of Michigan's Campus as the City of Ann Arbor participates in EarthFest. For those interested in learning more about sustainability and green initiatives by both the City and the University, be sure to swing through! For more information about EarthFest, check out the website here! P.S. The Diag is...
4 tags
2 tags
WATS Public Meeting Tonight
Tonight, September 12th, from 4 - 6 PM, Washtenaw Area Transportation Study (WATS) will be hosting a public meeting focused on the 2040 Long Range Plan for Washtenaw County. The meeting will be held in the Ann Arbor City Council Chambers, on the 2nd floor of the Guy C. Larcom Jr. Municipal Building, at 301 E. Huron Street, Ann Arbor. At the meeting you will have the opportunity to give...
3 tags
2 tags
Want to Take a Walk Around Hong Kong? →
Ever wondered how it feels to walk around in a city on the other side of the world? In Hong Kong, an extensive system of above and underground walkways allow pedestrians to move in and throughout the city while interacting with a slew of different environments and places - but not with cars. Interested in learning more about the pedestrian environment in Hong Kong? Check out Nate Berg's...
2 tags
3 tags
1 tag
Watch
Travel down South State Street and across Eisenhower as we give tips and suggestions on how to ride safely on busy streets. On this video you'll experience what it is like to ride both on a bike lane and in a shared lane on a sunny day in Ann Arbor.
2 tags
2 tags
2 tags
1 tag
Want to Bring a Bike Repair Station to Ann Arbor? →
Currently an Ann Arbor citizen is a finalist in the "Neighborhood Wish List" competition held by PNC, with the goal of bringing a Bike Repair Station to Ann Arbor! You can help to secure the station by following this link. The project needs 500 facebook votes to receive $500 for the station - the project already has 1/5 of the needed votes, but needs to get the other 400 within the...
3 tags
1 tag
And the Gold Goes to.... The Tube! →
While the flame may no longer be burning in the Olympic Stadium in London, we are still left with many vivid and impressive memories and images from the 30th Olympiad. Beyond just seeing the Olympians competeing on a host of pitches and tracks, we also saw them using and celebrating the existing culture of London's non-motorized transportation and public transit. To see photos and to read...
1 tag
3 tags
3 tags
3 tags
Looking for a New Path?
Why not try out the Border-to-Boarder Trail? Today the trail has approximately 35 miles of paved shared use paths - perfect for walking and biking! Looking for more information and a map for the trail? Check out this link for a detailed map of the Ypsilanti section of the trail:...
2 tags
1 tag
What do You Think about the Non-Motorized Plan and...
Attention all Small Business Owners, Non-Profit Leaders, and Community or Commission Leaders!! - Not a small business owner, non-profit leader, or community or commission leader? We still want to hear what you have to say! Email kmulder@a2gov.org with your feedback on progress in the City since the Non-Motorized plan was adopted in 2007, your opinions on the current state of the non-motorized...
2 tags
1 tag
3 tags
Watch
Part 2 of the Trip from City Hall to Burns park has arrived! In this section of the trip, we ride from Central Campus around the South University area, and through the Burns Park neighborhood until we reach our final destination: Burns Park. Want to pick up some cycling tips on how to interact with buses or construction zones, or maybe you just have been away from Ann Arbor for too long and want...
2 tags
2 tags
Comparing Commutes Nationally
Interested in knowing more about how Americans commute to work? NPR recently released an interactive map that shows how Americans in cities with a population of at least 100,000 commute to work! Check it out at http://www.npr.org/2012/07/18/156628503/drive-time-commuting-in-american-cities How does the City of Ann Arbor stack up? Commuting to Work, for Workers 16 years or older - Car, truck,...
2 tags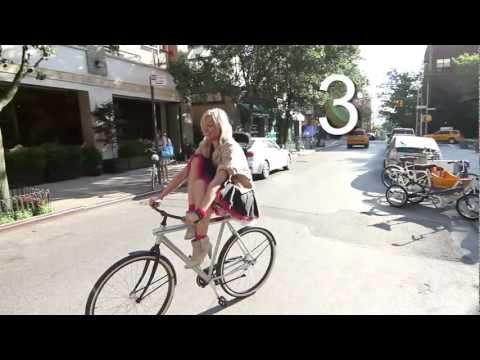 3 tags
2 tags
4 tags
Watch
Part One of the Journey from City Hall to Burns Park. On this segment we travel along Ann Street and State Street: going from City Hall to Central Campus (U of M). Stay tuned for PART TWO: Central Campus to Burns Park…. coming soon!
2 tags
3 tags
1 tag
3 tags
Watch
An Afternoon Commute from Downtown to South Campus 
2 tags